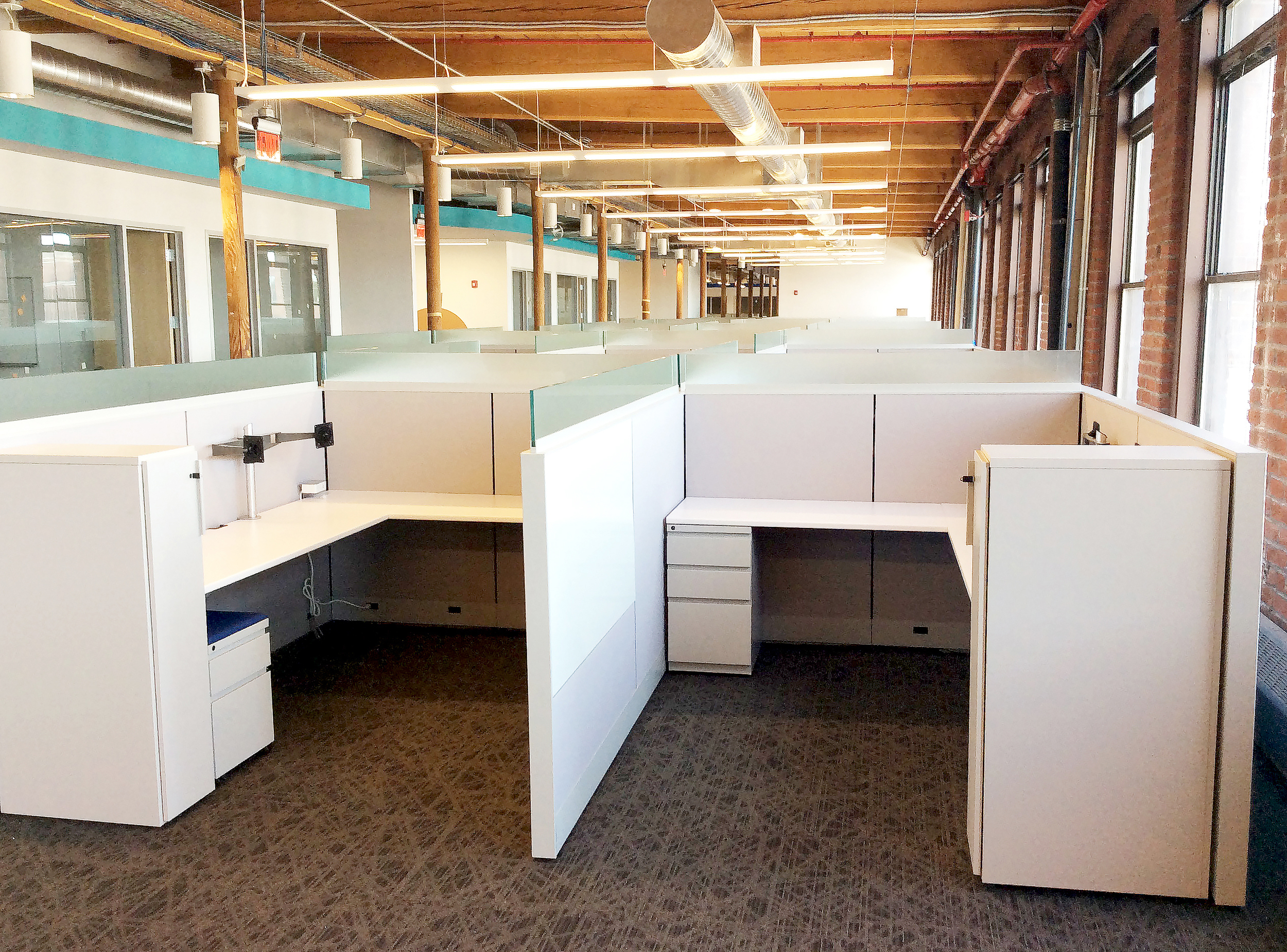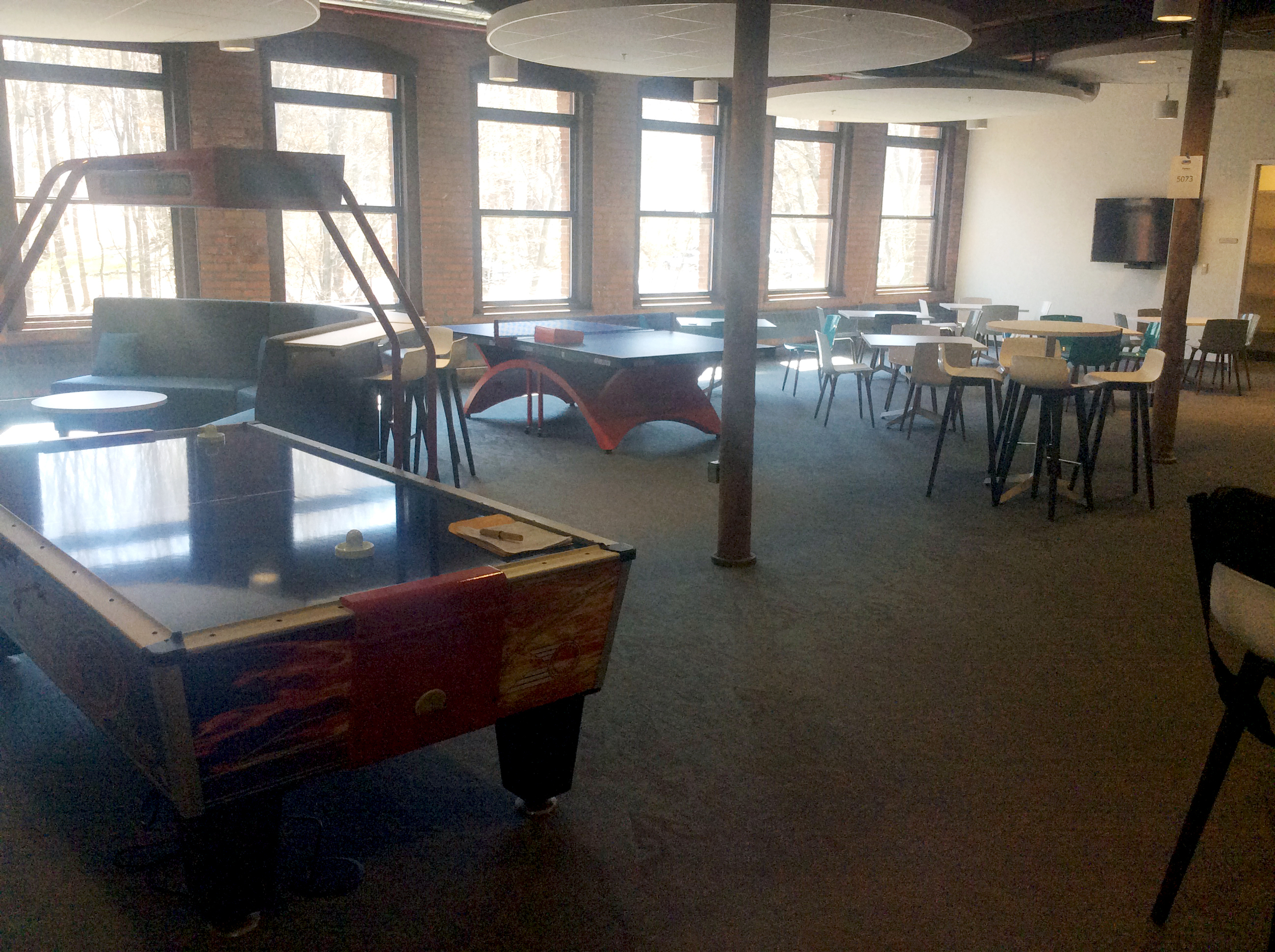 Location:
12 Clock Tower Place, Maynard, MA 01754
Project Overview:
Stratus leased 102,321 square feet at the former Clock Tower Place in Maynard which was the largest lease signed in 2015 for Interstate 495 West submarket. After a very extensive evaluation process, the Office Resources + Knoll team was selected for their corporate headquarters project. The build out consisted of 223 workstations, 42 private offices, 23 conference rooms, one café game room and a handful of breakout areas. The single phase install took 5 weeks to complete.
Products: Knoll Dividends workstations/privates with Morrison tops, Series 2 storage, Anchor storage, Sapper monitor arms, Calibre files, Dekko Desktop Power, Source Purl Conference seating, Enwork Conference Tables, Dividends Café Tables, National Fringe Lounge, Hightower TAC café seating, Davis Circo Stools, Source ISwivel Stools, Source Martini, Jack Cartwright Jolly, Hightower K2 Lounge, Interpole at reception and custom millwork.